WASTE DIVISION
Partitalia is bringing innovation to the world of waste collection via RFID technology, the Internet of things and blockchain.
WE BRING INNOVATION TO WASTE COLLECTION
We simplify waste collection using technology.
For more than 20 years, we have been developing waste management products with RFID technology that identify data captured by RFID tags.
To efficiently transfer and analyse the information gathered, our interconnected IoT devices communicate bi-directionally with cloud systems.
The data obtained are certifiable, including via the blockchain for waste management, a scalable and secure distributed ledger which guarantees data integrity.
To ensure safe working conditions for waste collectors, we design wearable ergonomic devices, significantly improving performance and welfare.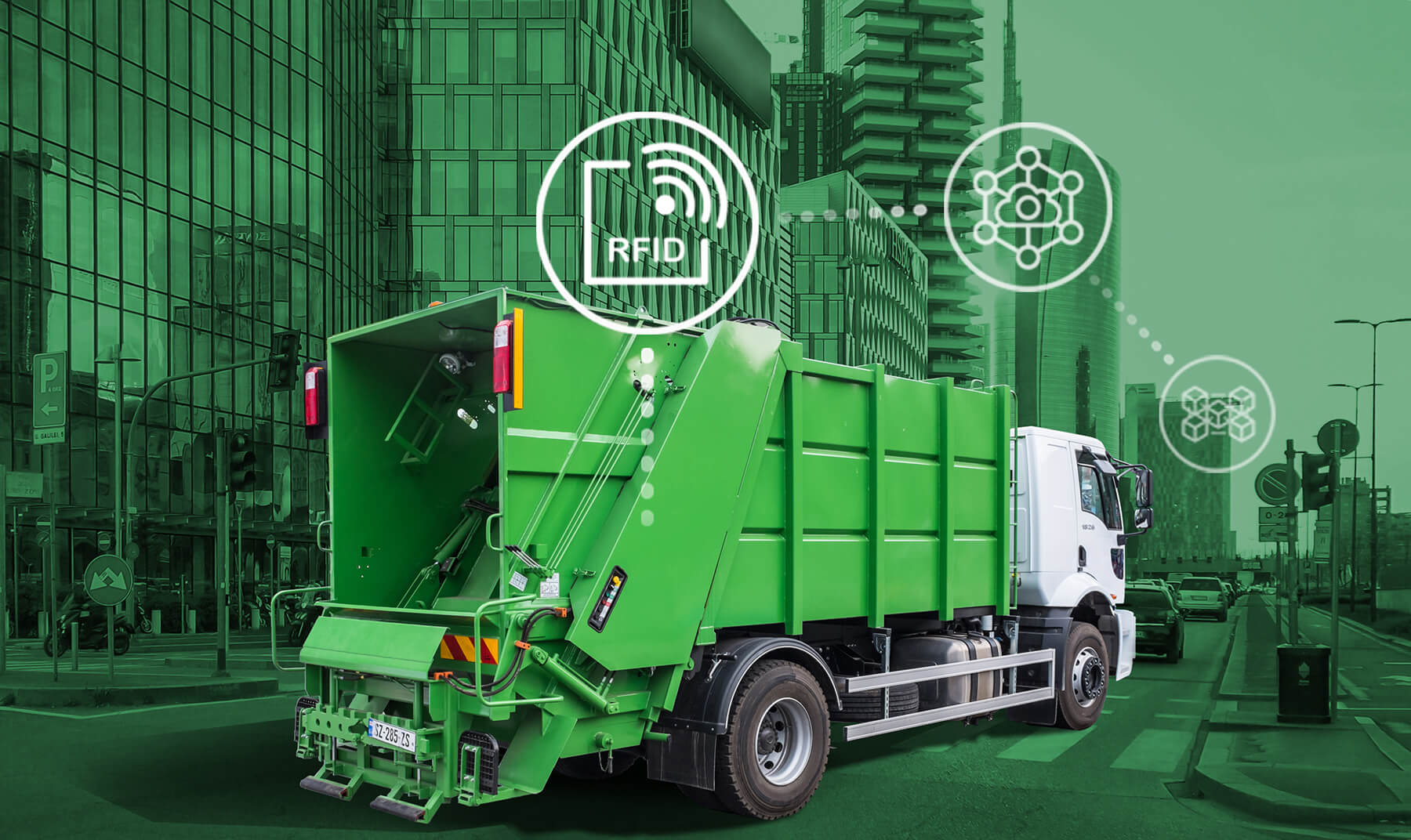 RFID PRODUCTS FOR WASTE COLLECTION
Partitalia's RFID product portfolio for waste collection includes cards, tags and readers with different technological features that can be customised depending on customer requirements.
CARD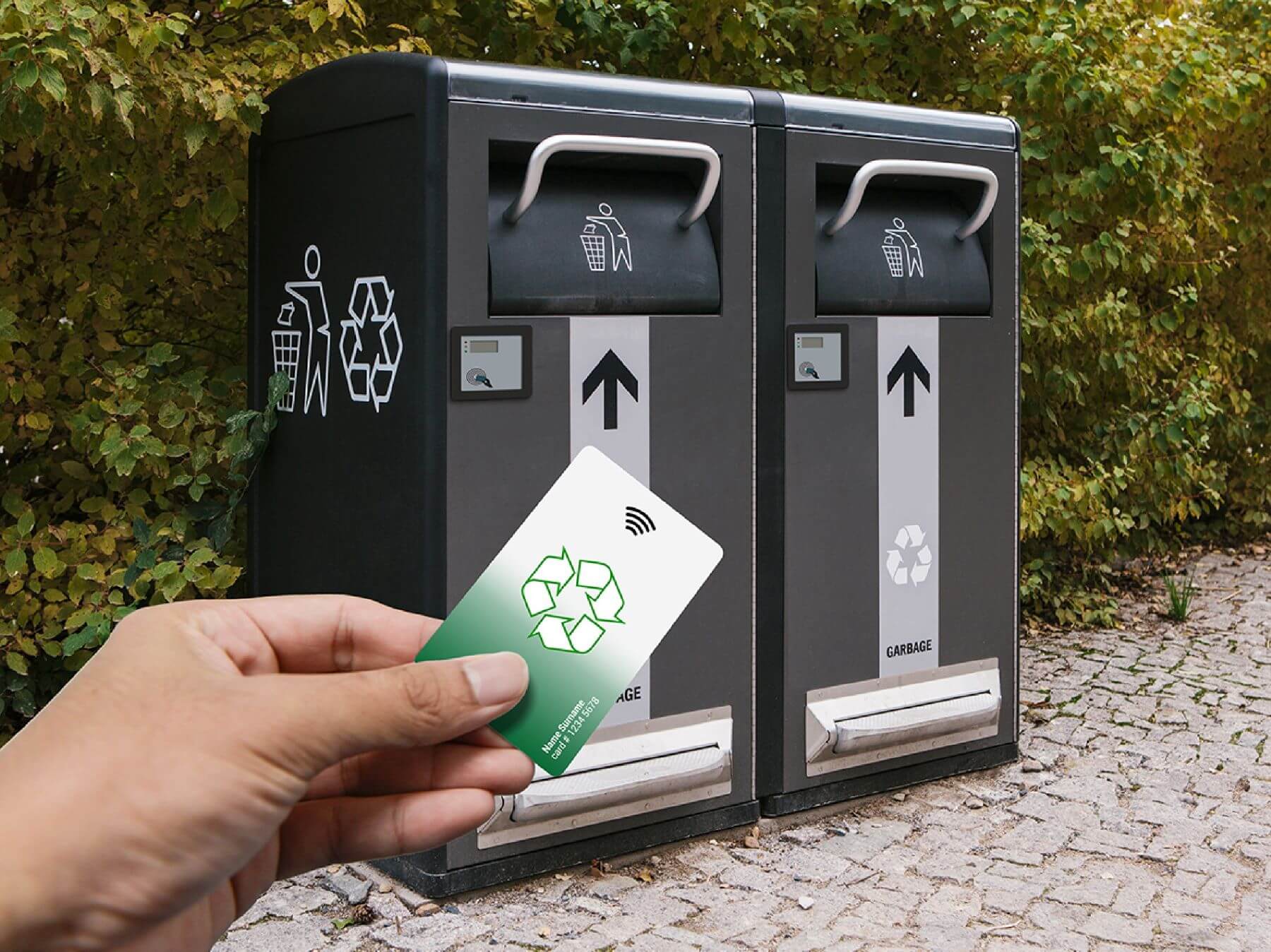 The cards, made of different materials, can be used to access waste collection centres and recycling points or to deliver waste to street containers following identification.
TAG RFID
​RFID hard tags and RFID labels meet specific requirements of the waste collection market and are selected according to different characteristics: material, shape, application surface, thermal resistance, technology. They can be printed and encoded on demand directly in our factory.
RFID READERS
RFID readers are designed to meet industry requirements and are resistant to waste collection environments. They are divided into: vehicle-mounted readers if they are located on the waste collection vehicle or wearable readers if worn by waste collectors.
SMART DISCOVERY WASTE SOLUTION
Smart Discovery Waste is the wearable IoT solution created to identify precise disposal operations for door-to-door waste collection.